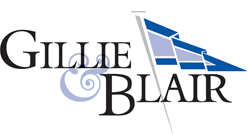 Planning and Managing Phase 1 & 2 of the shipment of power station equipment from Newcastle to Iraq consisting of approximately 8000 cum with piece weights from 50kg to 300 tonnes. Both phases were 6-month projects and involvement covered all aspects from liaising with hauliers, arranging labour and materials for receiving, handling, identifying, packaging and storing cargo, controlling costs, chartering of vessels, and arranging and overseeing loading, lashing and securing.
Cargo Superintendence for 5 in number shipments of dismantled shipyard equipment to India (together with associated chartering of vessels) – See Case Study below
Management and overseeing of complete door-to-door deliveries of multi-million pound value sub-sea equipment packages from UK to Far East (including provision of technical advice, special haulage, handling at port, lashing and securing, sea freight, transshipment, onward transportation and hands-on attendance at all parts of the process).
Shipping and lashing/securing of numerous transformers ranging from 80 tonnes to 275 tonnes.
Chartering of suitable vessels and provision of lashing and securing services plus associated cargo superintendency for a range of offshore equipment shipments from various UK ports. Cargoes principally consisting of umbilical/hose/pipe reels, cranes and fabrications, accommodations modules, pig launchers, power cable reels, etc.
Assisting with dismantling of approximately 5000 cum of saw mill equipment in Scotland and planning and overseeing its haulage to Blyth for storage together with subsequent vessel chartering, handling, loading, lashing and export to Estonia.
Chartering of 4 in number vessels, arranging loading, lashing and securing and overseeing same and acting as cargo super for 12 in number pipe rack modules from Blyth.
International Shipping of Waste Materials on behalf of the UK Government.
Chartering of vessel, arranging lashing and securing and acting as cargo superintendent for 6 in number crawler cranes and associated equipment from Liverpool to Algeciras.

---